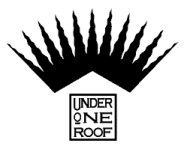 Under One Roof
The products at Under One Roof that benefit the Genard AIDS Foundation say "Genard" on the label. When you purchase a Genard AIDS Foundation item, 100% of what you pay goes directly to the Foundation. There is no over/files/includes/head.css and there are no middlemen.
It's a great way to buy a gift to give or something for yourself and make a donation to the Foundation at the same time.
Show your support for the Genard AIDS Foundation and other AIDS service organizations at Under One Roof in San Francisco.